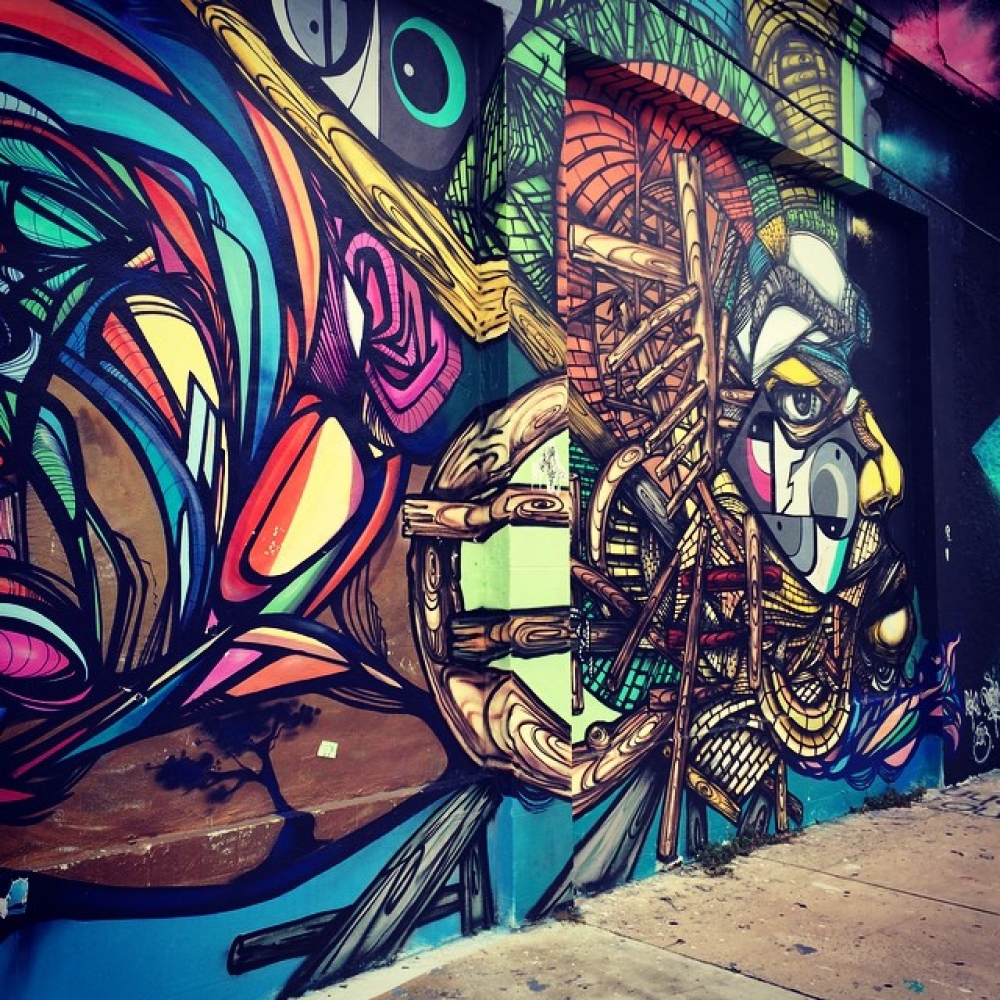 Atlanta is a tough city to navigate for a newcomer. Coming from New York City, I quickly learned what an adjustment it would be. I had to drive everywhere (rough) and there seemed to be a dearth of creativity. Not true at all. Fast forward to a year later, I had a new job in advertising, lived in an exciting up and coming neighborhood, and was exposed to all sorts of people and events I previously had no clue existed! Yes, Atlanta is sprawling and overwhelming at times, but there is so much creativity happening in our city! If you're new to Atlanta or want to become more involved in the tech and design scene, there are plenty of options. Here are a few companies that helped me and that I still constantly scour:
Hypepotamus
http://www.hypepotamus.com
Hype is the one stop shop for everything tech in Atlanta. Whether you're interested in networking and meeting new people or catching up on the latest Atlanta startup, Hypepotamus covers it all. Hype's event calendar features upcoming tech meetups, happy hours, and workshops guaranteed to keep you busy for weeks. And if the events haven't landed you your dream opportunity yet, Hype's job board is another great resource, filled with opportunities listed by innovative startups in and around the city. The job board posts openings at all levels, but is especially helpful for recent grads or anyone looking to gain experience with a young, growing digital company. One requirement shared among all postings: must love tech.
Georgia Institute of Technology
http://www.gatech.edu
Georgia Tech is a wonderful asset for the city of Atlanta. Did you know the mastermind (and now Technical Lead) behind Google Glass is employed at Tech?! I first attended a startup competition at Tech, that featured teams of undergraduate and graduate students. Each team spent months creating a business model, which they researched and tested repeatedly, just like anyone starting a new company. It was fascinating and inspiring to listen to their journey and evolving strategic solutions throughout the process. IMPACT Speaker series is also not to be missed. The series features successful business leaders from all different sectors and is open to the public. Tech events are great to attend if you want your mind blown. Find out more on GA Tech's site.
General Assembly
https://generalassemb.ly
If you've never checked out General Assembly before -- it's a must. Located in Ponce City Market (an added bonus), GA is a newer addition to Atlanta, offering full and part time classes in digital marketing, business and design. If your budget or schedule doesn't allow for the classes, GA also hosts nightly workshops that are generally $10-$15 (or free). The workshops range from beginner to more advanced and cover a multitude of topics ranging from content strategy to copywriting and even introductions to different coding frameworks. It's a great way to meet new people and learn or improve on existing skills necessary in today's digital landscape.
MASS Collective
http://www.masscollective.org
MASS Collective (Musical, Artistic, Scientific, and Social) is one of my favorite places in the city. Not only are the founders amazing, but their mission to foster creativity by providing open access to unique tools and specialized instruction is worth applauding. Where else can you take a blacksmithing and breakdancing class under one roof? MASS will spark your curiosity and fuel those creative juices. Located in a beautiful, old warehouse in Castleberry Hill, home to a growing number of art galleries and the
Castleberry Hill Art Stroll
, take a class at MASS, then stick around to check out the eclectic offerings of the neighborhood.
Creative Mornings
http://www.creativemornings.com
I am so happy Creative Mornings is in Atlanta, and equally excited about the never ending list of incredible talent who speak every month! If you're in a rut or need a jolt of creativity or inspiration, you must attend Creative Mornings. Featuring different speakers and topics each month, the speaker never fails to be outstanding, relatable, and motivating. CM cultivates a feeling of community by addressing interesting issues in the city and introducing people doing really cool things in Atlanta. Get there on time to mingle with likeminded folks. Yes, it's a little early on a Friday morning for some people -- but the delicious coffee and breakfast should wake you up, not to mention you'll leave with a feeling of being able to conquer anything!
Museum of Design Atlanta
http://www.museumofdesign.org
MoDA is a gem of a museum in Midtown. It's the only museum in the Southeast exclusively dedicated to design. One of the (many) special things I love about MoDA is the community engagement and programming they offer. The thought provoking exhibitions are reason enough to visit and join the museum, but MoDA also offers different events like
Drink In Design
, field trips to design and architectural studios, and special guest speakers to make the experience that much more enticing.
Meetups
http://www.meetup.com
There are a billion tech and design meetups in Atlanta. Ok, I exaggerate slightly -- but there are a lot, and you can find your niche. Having hosted many meetups at previous jobs, I know first hand how welcoming they are and how intelligent and interesting the speakers and discussions are. Find a subject you're interested in, or wanting to learn more about and try it out -- at the very least you'll get a few business cards and good pizza.
Atlanta Tech Village
http://atlantatechvillage.com
If you're a tech entrepreneur or a small team looking to grow, Atlanta Tech Village offers office space, engaging events, and plenty of other entrepreneurs to meet and collaborate with. Not interested in becoming a member, no problem. Lots of ATV's events are open to the public, such as their
Startup Chowdown
. Every Friday, ATV hosts lunch for entrepreneurs, with as many as 200 people attending. For only $10, you can join the bunch and introduce your new idea or maybe find a team looking for you!
The Center for Civic Innovation
http://www.civicatlanta.org
The Center for Civic Innovation is a research and development lab for social entrepreneurs, nonprofits, and local governments. CCI hosts workshops and offers networking events and mentorships to connect and empower social entrepreneurs. CCI also houses an incubator program for entrepreneurs working on innovative products or services addressing key challenges in the city. If this sounds like you, or if you're interested in getting involved in a social cause, check out the program or attend one of many educational talks.